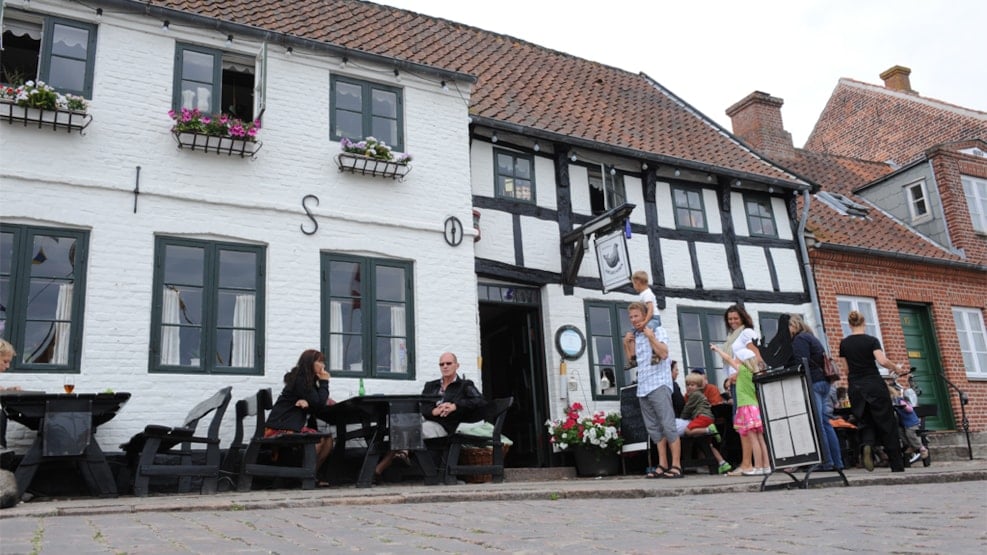 Restaurant Sælhunden in Ribe
During the summer, visitors can sit outside by the river or in the charming courtyard. Good food, with many fish dishes including the local "bakskuld", all at reasonable prices.
A cosy restaurant in a 400-year-old listed building. Lying on the picturesque Skibbroen and overlooking the old sailing ship Johanne Dan.
Also rooms for rent.