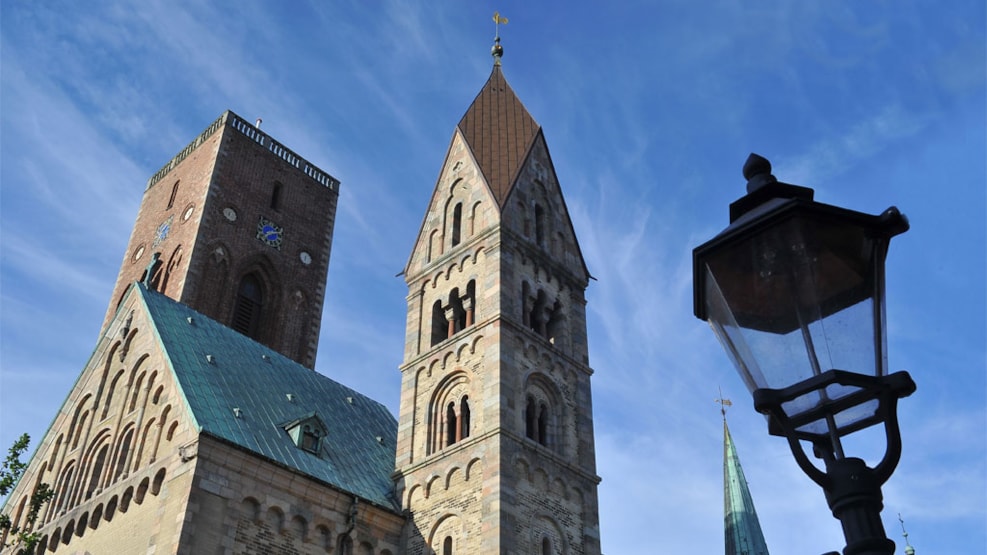 Ribe Cathedral - our history
Bring colleagues or business partners to Ribe Cathedral and see the spectacular architecture and the beautiful decorations. Take the stairs to the top of the church tower and see the amazing view.
Ribe Cathedral is the first thing that catches your eye when you enter Ribe. The beautiful sight has met many travelers since the 1200s. The cathedral is the oldest in Denmark and still a functioning parish church.
Bring colleagues or business partners with you to experience the fascinating cathedral and its beautiful interior. Finish off your visit and climb the 248 steps up the church tower, Borgertårnet, where the view will easily take your breath away.

It is possible to book a guide to give you the full story about the impressive church.