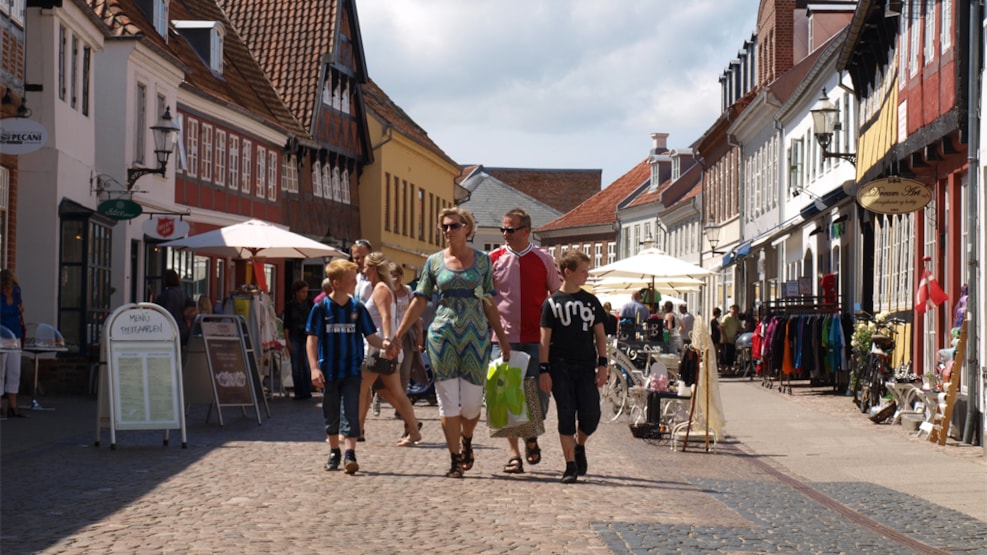 Ribe Handelsstandsforening
Ribe is a beautiful city for shopping, the city, despite the differences and demands of times, has always adapted.
The ambience of the old town makes your shopping trip a special pleasure. Select speciality shops line the pedestrian street like pearls on a string, and there is a wide selection of grocery stores with fresh food for the holiday household. Ribe town invites to several late night arrangements, and every Wednesday from May to September it is market day.

Christmas shopping is a chapter all its own. Christmas in Ribe builds upon the beloved Danish children's book "Peters Jul", in verse about middleclass Christmas in the 1860's. The Christmas decorations, that so mesmerized little Peter, are now recreated in Ribe. We cut, glue, weave, bake, fry and brew, in order for everyone to experience that oldfashioned taste of Christmas.