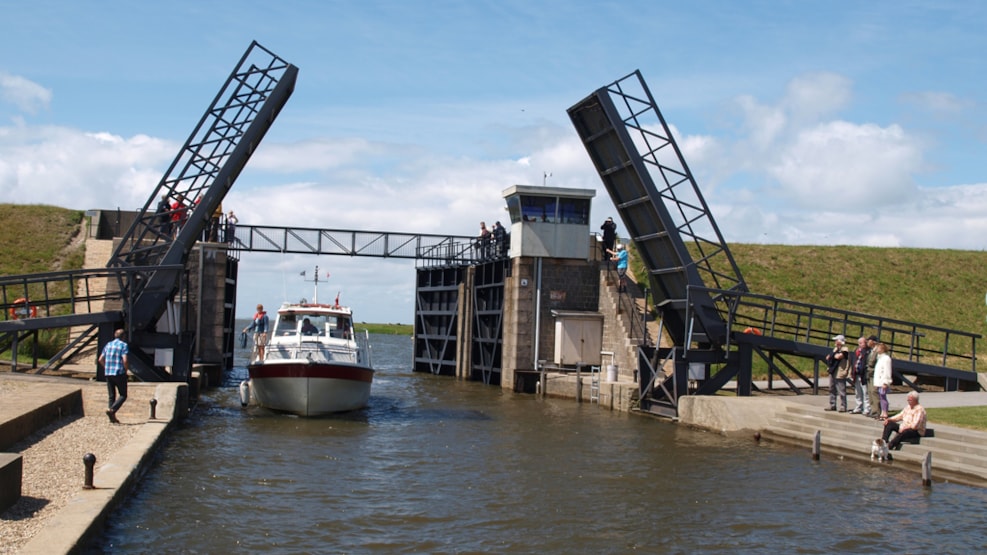 Ribe Waterway Lock - lock with a view of the Wadden Sea
Ribe River's outflow is the Waterway Lock (Kammersluse), which is a favourite destination for locals and tourists alike.
The Waterway Lock was built in 1912 - it closes automatically when the high tide comes in, and when the water level drops, the release of pressure opens the lock chamber. The water level in the chamber is equilibrated with the tide, thus allowing ships to pass through the canal lock.
Harbour, stopovers are only permitted by the Harbour master.