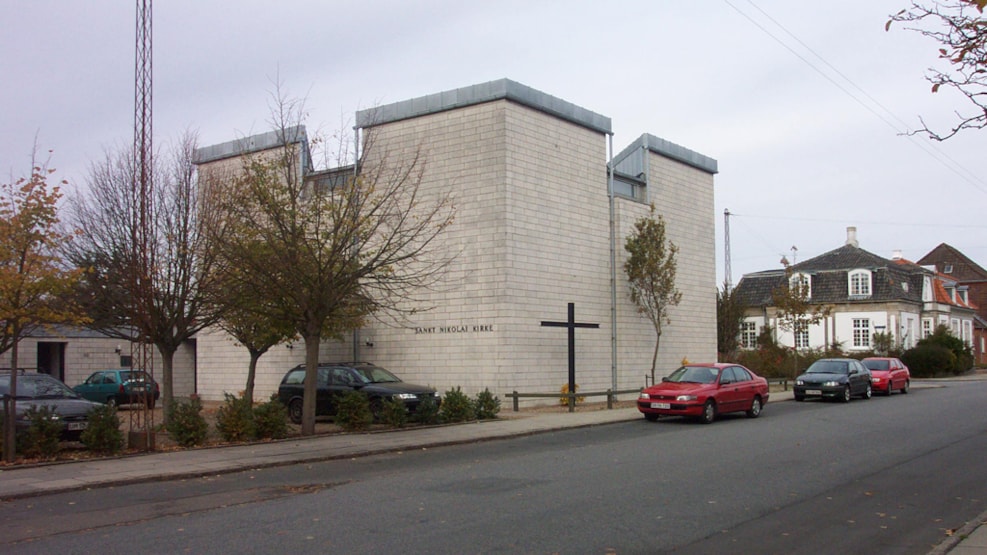 Sankt Nikolaj Church in Esbjerg
Sankt Nikolaj Kirke was built and designed in 1969 by the famous Danish architect Johan Otto von Spreckelsen.
J.O.V. Spreckelsen is world famous as the architect of "La Grande Arche" or the triumphal arch of Mankind in Paris.
Distinctive and time-typical building complex that also includes pastoral housing. The church is a tall square building in aerated concrete that gets its light from high-seated windows. The concrete roof structure is supported by four pillars. The altar is located in the northeast corner. Above this hangs a bronze-cast crucifix by Jacob W. Korsmeier. The sacrament cabinet is by Nis Schmidt and the image of Mary in ceramics by Marianne Rønnow. The organ was built by Bruno Christensen.
The church is open all week from kl. 08.00-17.00. The church may occasionally be closed.