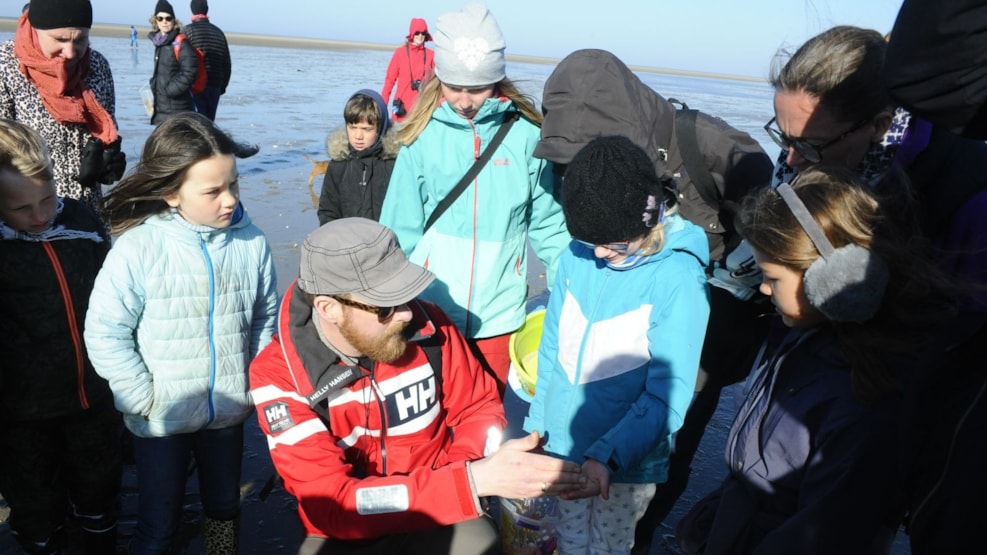 Seal Safari D | Club Fanø | Fanø
Experience the breathtaking sight of the seals at Galgerev with Club Fanø. Here you can experience both the spotted seal and the rarer gray seal frolicking in the water or enjoying the warm sun.
This tour is guided in German
At low tide we walk the approx. 1.7 km from Sønderho Strand to Galgerevet on the dry seabed. It is a trip where the whole family can join. We stop several times along the way and the guide tells the exciting story about the seals and the fantastic natural area in which we find ourselves.
Remember rubber boots and warm clothes, as the trip takes place on foot on the bottom of the mudflats and it is (almost) always windy on the mudflats. In summer, the trip can be completed in bare toes.
It is possible to rent rubber boots for DKK 25 in our shop Sønderklit 4a in Fanø Bad It is possible to bring a stroller, a pushchair or similar for small children who cannot walk all the way.
It is also possible to bring a dog on a leash.
The trip lasts approx. 2 hours.