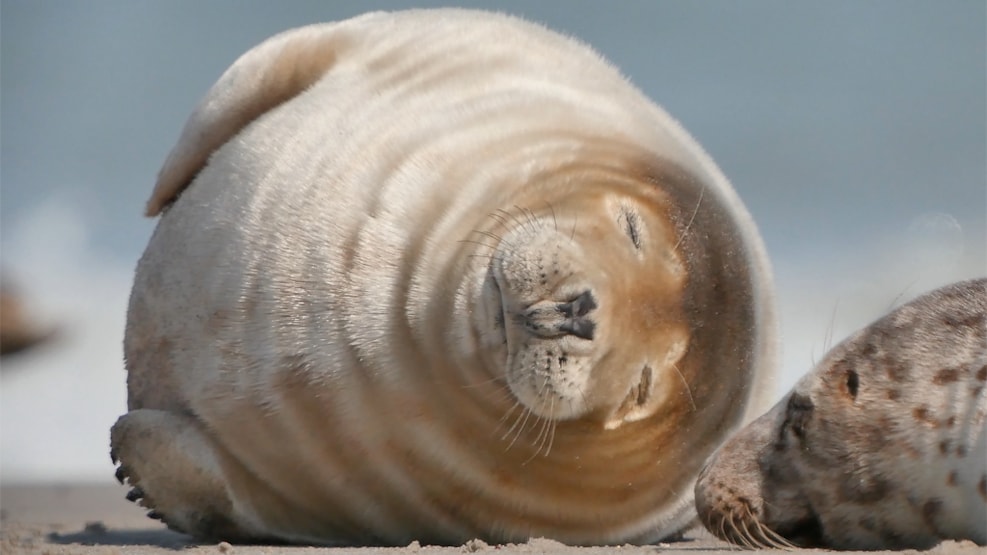 Seal Safari, including tractor bus with the Wadden Sea Center
Experience one of the largest predators in danish nature!
The tour starts with an introduction to the biology of the seals, at the Wadden Sea Centre. Afterwards the tractorbus will drive us to the dike, at the island Mandoe. From there, we will walk about 3 km out on the dry seabed to "Jorgens Lo" - a tidal creek about 300 meters in width - that seperatures us from the seal's sandbank. These seal banks are one of the largest breeding locations in The Wadden Sea National Park. Around 200 seals rests here. We bring telescopes so we can get "close" to the animals, without disturbing them in their natural behavior. The most curious of seals might approach us from the water.  
All participants must be able to walk at least 6 km.
Remember: rubber boots, shoes or outdoor sandals - we might pass shallow water.