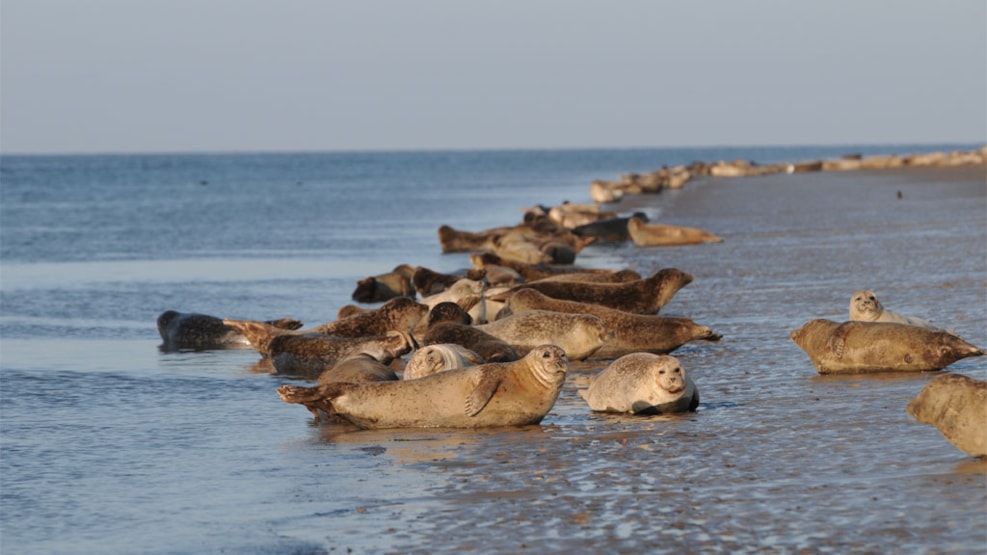 Seal safari - our nature
Get up close and personal with the beautiful seals in the Wadden Sea National Park together with your colleagues or partners.
Seal safari is a truly unique nature experience, perfect for a group of colleagues or a business delegation, who wants to try an activity out of the ordinary.
Together with a nature guide, you will get to see the seals up close and gain insight into the living conditions of these magnificent creatures, looking so cute but still the main beasts of prey in the Wadden Sea National Park. 
Sealsafari is arranged by
Vadehavscentret
Tel. +45 75 44 61 61 - seal safari with nature guide
Fiskeri- og Søfartsmuseet
Tel. +45 76 12 20 00 - see seals in captivity