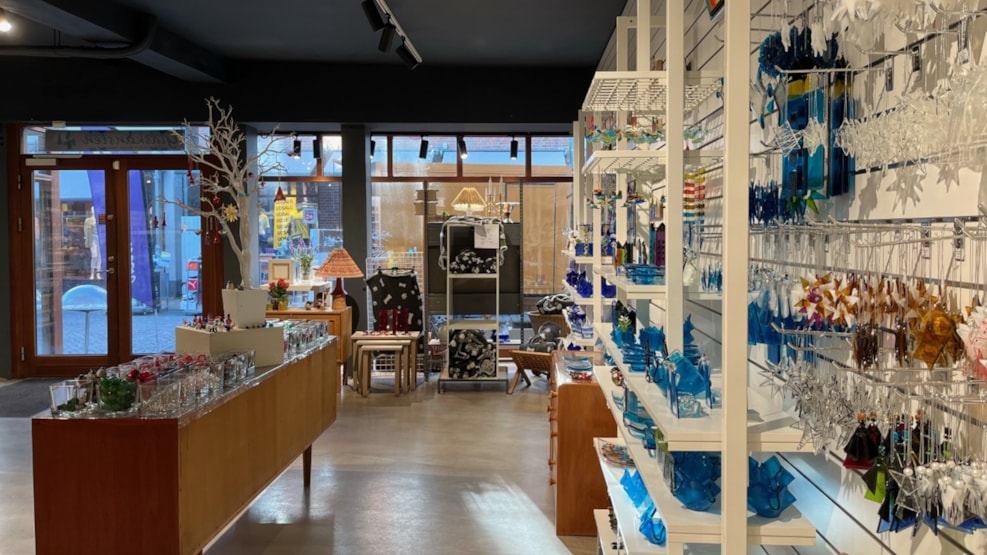 Shop Glaskunsten - Joan Design - Tønder
It is a joy to produce my own products in my glass workshop, which I have in the middle of my shop.
So come in and see how I work with glass. In addition, I sell beautiful products in willow, ceramics, jewellery and bags. Everything handmade, and produced on our land.
Last but not least, we have an exciting department with "old and curious". A department that is definitely worth a visit.