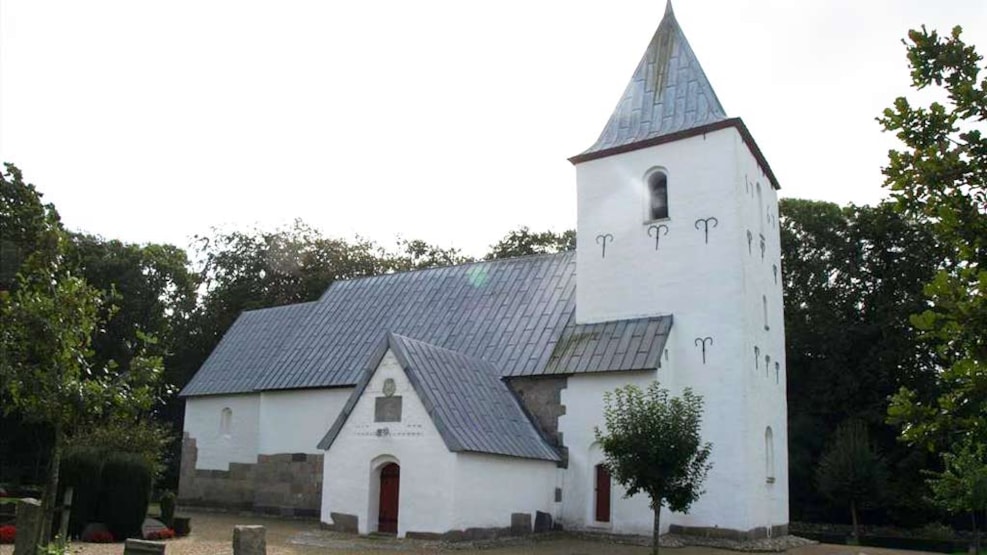 Skt. Knud Church in Bramming
St. Knud Church is built approx. 1200 in Romanesque style. Remains of an older wooden church are believed to have been found.
The coat of arms house and the tower are later extensions in the late Gothic style. Probably from the beginning of the 15th century, when also the upper walls were built in monk stone. In the church there are numerous memorials to the gentlemen at Bramming Hovedgård.
Under the church is a crypt, where Kaj Lykke is buried, however, his skull is at Bramming Museum.