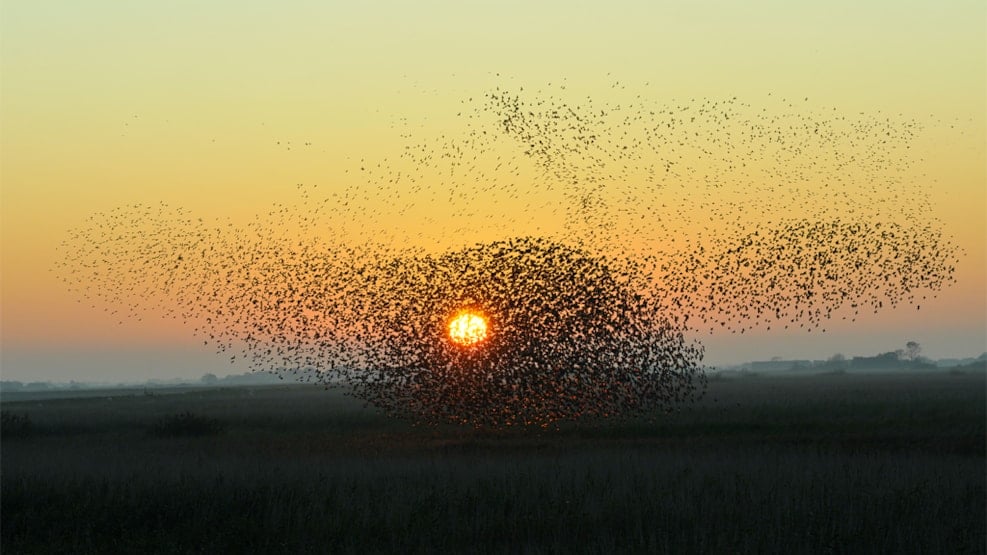 Starling Magic - our nature
A magnificent natural phenomenon, where the dance of the starlings in the sky is actually a dance of life and death, as the beautiful formations are due to birds of prey chasing the starlings.
If you are working on next year's strategy, or you are in the midst of a creative process or a business decision and need a break during your meeting or conference, experiencing "Black Sun" will give you a mindful and inspiring pause.
"Starling Magic" or "Black Sun", the murmuration of starlings, is a beautiful and spectacular natural phenomenon. The movements of the starlings in the air create interesting patterns in the sky over the marshland, before the birds fly to the ground to stay overnight. It is pure therapy for the mind to watch.