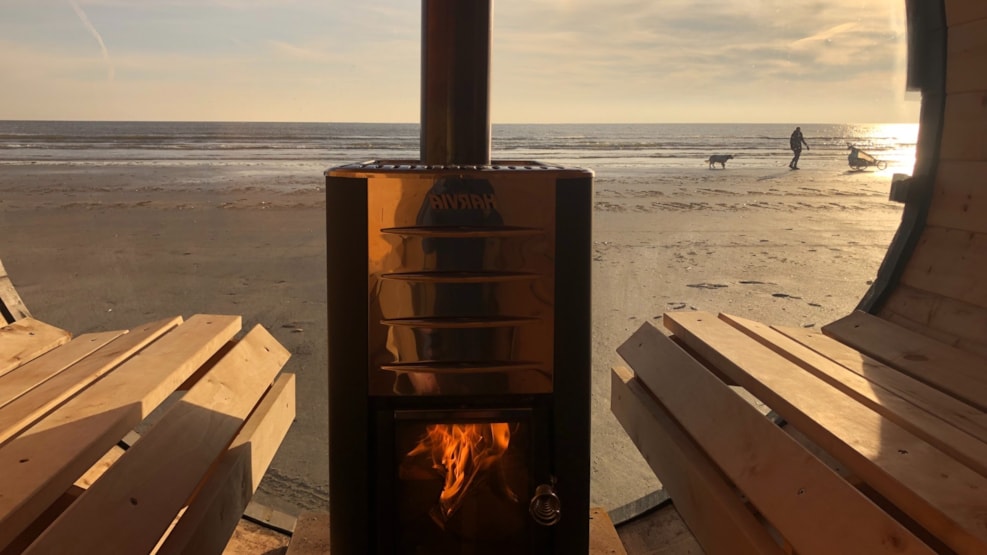 Strand Sauna | Club Fanø | Fanø
Wellness on the beach. Try our mobile sauna on the beach at Fanø. It is both physical and mental relaxation.
From the sauna's large panoramic window you can enjoy the view of the beach and the sea and combine it with a dip in the sea. With a sauna close to the water, even the cold shiver of bathing in winter becomes a pleasant experience.

Sauna is good for the immune system, blood circulation is improved, waste products are sweated away and the skin gets a more beautiful shine.