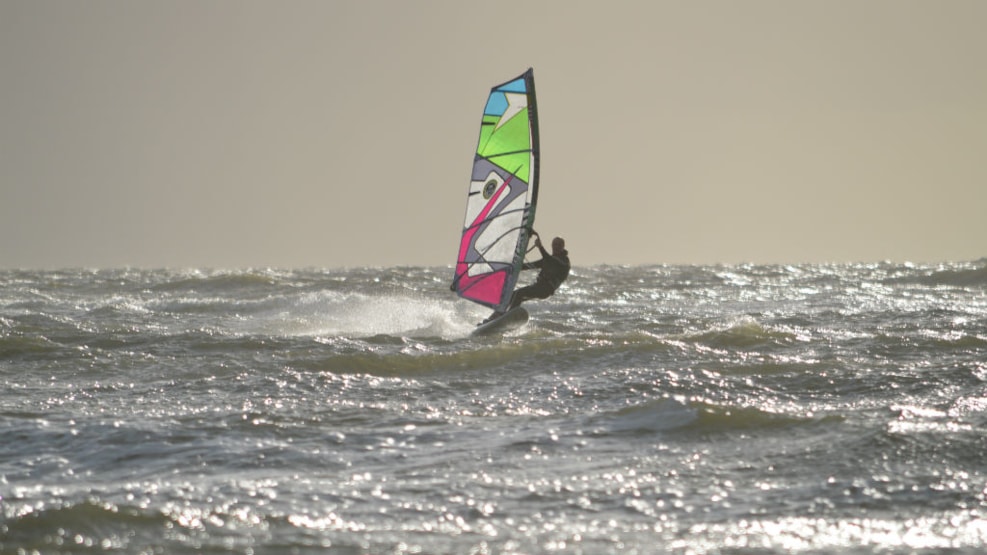 Surf on Fanø
Fanø is a surfing area with more than enough space and conditions, that can satisfy the most people.
Fanø is a really good place to learn how to surf in waves, both for the novice as well as for the more experienced, who wants to bring his style and tricks to perfection. The ocean at Fanø is easily accessible and user-friendly. It is very convenient that you can ride your car all the way down to the water and you don't have to be bothered with dragging your equipment for several metres, as it happens in many other destinations.
As long as you stick to the normal safety rules, Fanoe is a safe place to be at the sea and ride the waves. The conditions are surprisingly good, both for novices and the more experienced. One of the biggest benefits with Fanø is the fact, that there is something for all in the family - also for those who are not surfers. Children activities, culture; there ia s good experience for all.
Windsurf
Fanø's location in the westerly winds directly to the North Sea means excellent conditions for windsurfing. Due to the tide the waves are changing; i.e. the challenges changes, too. Waves up to one to two meters are not unusual.
The surf spot can be sailed S, N, V, NV og SV. NV is the best for the waves as it gives a perfect launch.
Kite
On the west side of Fanoe you have perfect conditions for kite surfing. The beach is wide and you can park right next to the water. Plenty of space for launching. The spot offers new opportunities due to the sandbanks and the tide in the North Sea. In the same day the water can be flat and low next to the beach (perfect for beginners or for training tricks), choppy a bit further out and one to two meter high waves further out.
The spot can be sailed S,N,V, NV and SV. V is the best as it gives optimal conditions if you are wave surfing.
The eastern side of Fanø is an protected area and kite surfing is not allowed.
Sup Surf
Fanø has it all. You can paddle flat water and you can paddle waves.The best spot for flat water is on the eastern side of Fanoe. Starting in Nordby and going southwards. If you want waves it is the western side of Fanoe. All dependent on the direction of the wind and the tide - the  waves roll perfectly. The best spots for wave surfing are at Sønderho and from Fanø Bad to the surf area at Rindby.
The surf area is a bit south of Rindby.