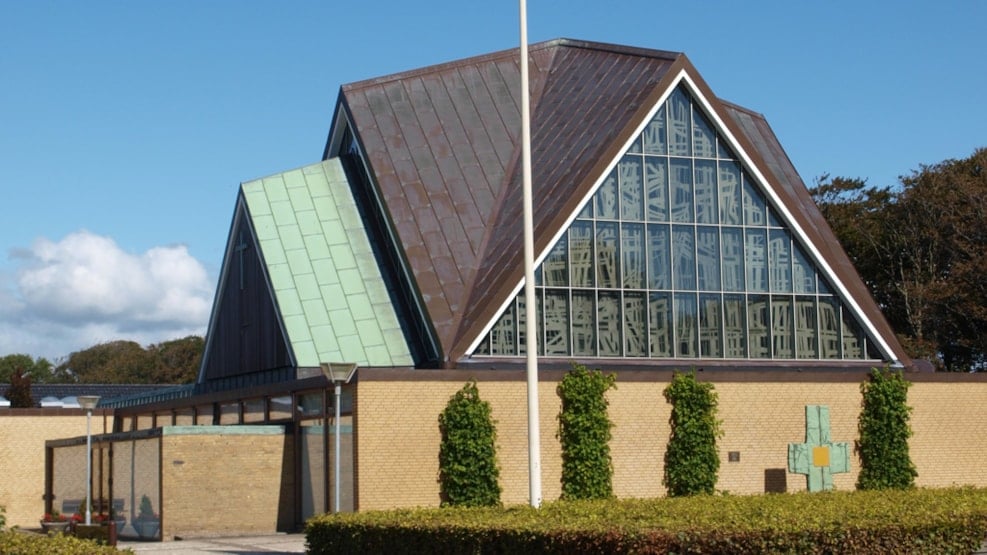 Trinity Church in Esbjerg
A modern church from 1961, designed by the architects Knud Thomsen and E. Flagstad Rasmussen.
The church was consecrated the 12th of November 1961. About 400 seats. The big triangular windows in glass mosaic are made by the architect Jens Urup Jensen. Outside the church is a crucifix which was made by the artist Erik Heide. The material originates from the copper roof, which was blown off the church during the hurricane on 3 December 1999.