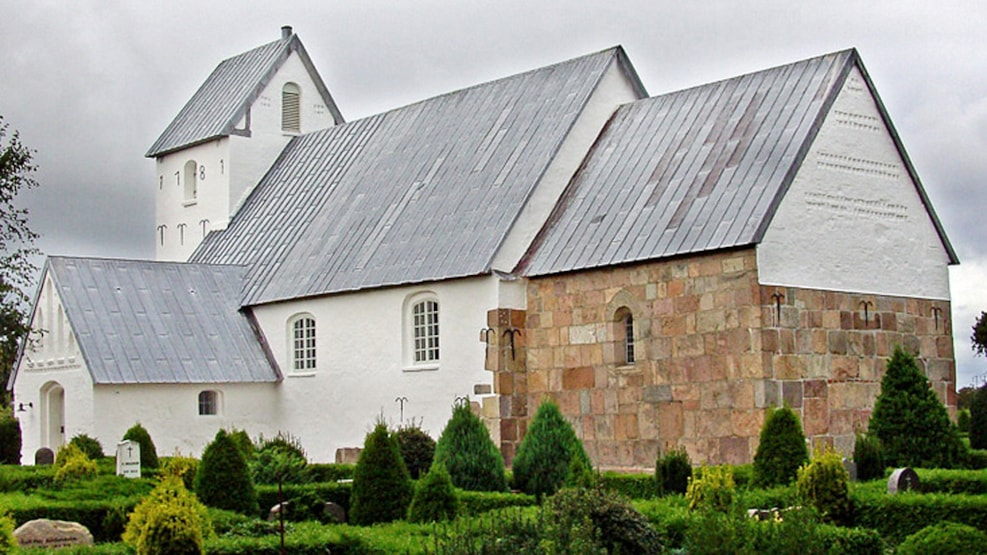 Vester Nebel Church
Vester Nebel Church was probably built in the 14th century, the choir has ornamental decorations by the "Lily Master" from about 1500-20. 
The crucifix on the north wall is especially interesting, both in terms of general history and the history of art. In 1958, a small package with relics was found in a cavity in the head of the figure. There was a strip of parchment with this inscription "This rib from the 11,000 virgins was placed here in honour of the Holy Cross by Magister Thyge, cantor in Ribe, in the Year of Our Lord 1318,
8 days after the Ascension of the Lord".
There is also a mosaic glass window from 1979, created by Jens Urup Jensen.