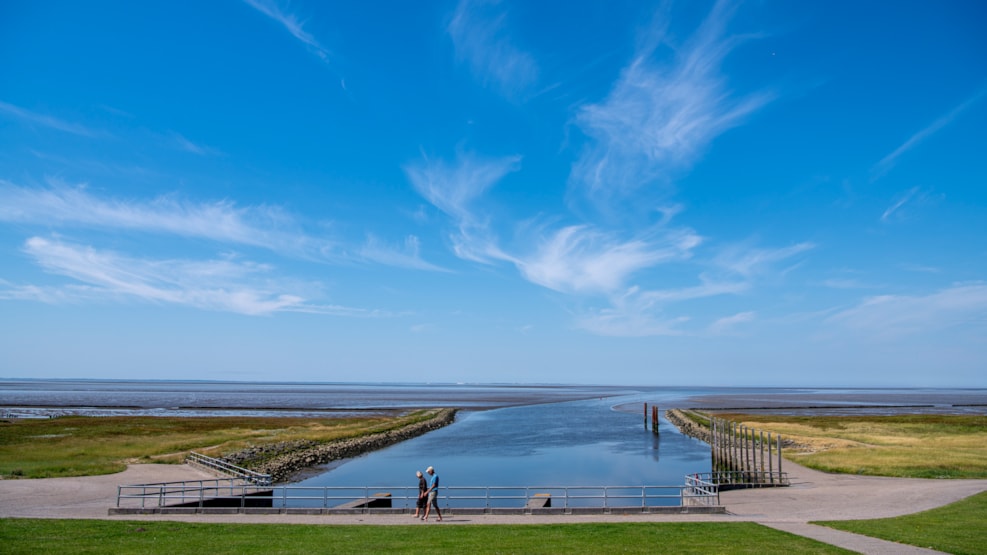 Vidåslusen - Højer
At the far west is the flat marsh landscape and the Wadden Sea.
Here are vast expanses and a horizon so endless that one can feel quite small on the edge of the sea. The Wadden Sea is, at one moment, a dry bottom, as far as the eye can see, and a few hours later completely flooded by the sea.
Vidå lock
The new lock of Højer was completed in 1981. It consists of three concrete chambers with two wooden sluice gates each. 
Højer old locks
The old sluice in Höjer, west of Tønder, was built at the same time as the Höjer-Siltoft dike in 1861. Previously, the ships were able to sail freely into the Höjer Canal. With an open lock in the dike, ships with masts could sail into the port of Höjer, which was built within the dike.