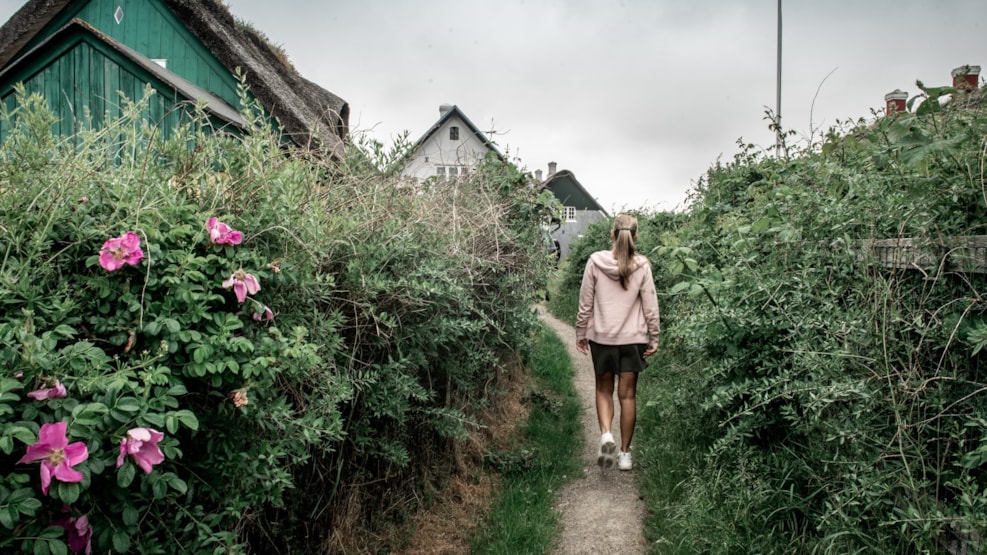 Village tour Sønderho | Club Fanø
Sønderho is the epitome of coziness and romance. Take a trip with our guide and get an impression of Sønderho's colorful history.
The small village on the southern tip of Fanø is famous for its many beautiful houses from the 18th and 19th centuries. Wandering around Sønderho is like being taken 150 years back in time. The village hides a lot of exciting stories. From the heyday, when sailing ships from Sønderho sailed the world's oceans, to today's Sønderho, which has become a home for many artists.
Experience Sønderho together with our guide Helen Dörte Mähler. She knows Sønderho like the back of her hand and can tell many stories about the village and its inhabitants.
The trip takes approx. 1.5 hours.