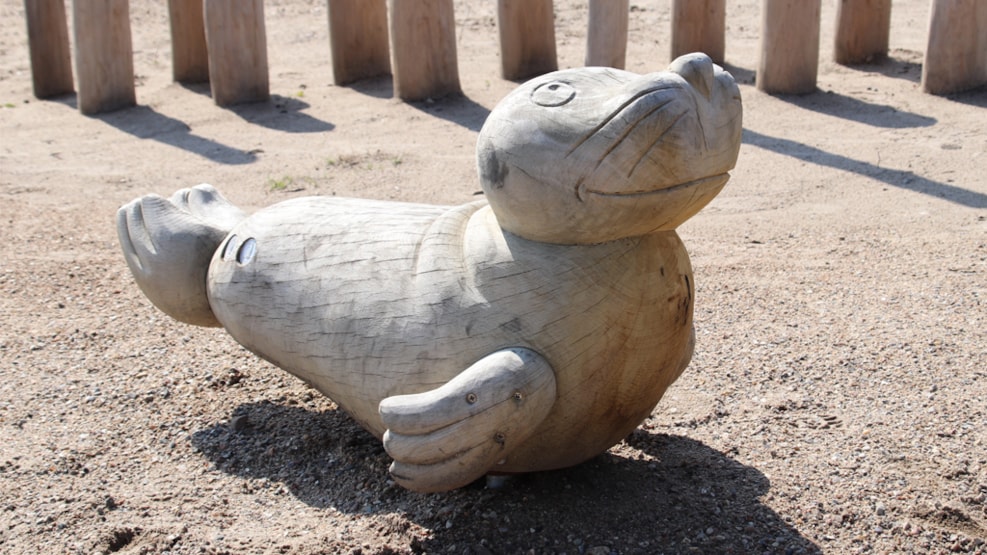 Villums Playground - Mandø
Villums Playground is inspired by the island, nature and how the children, in the old days, played on Mandø.
Helene Plet from the company MOVE has designed Villums Playground on Mandø. The balance posts are inspired by fascine fences. A "beet ball" with interior benches, designed as the island's whitewashed manure walls. Seals carved out of wood and an obstacle course shaped like a fish on springs.