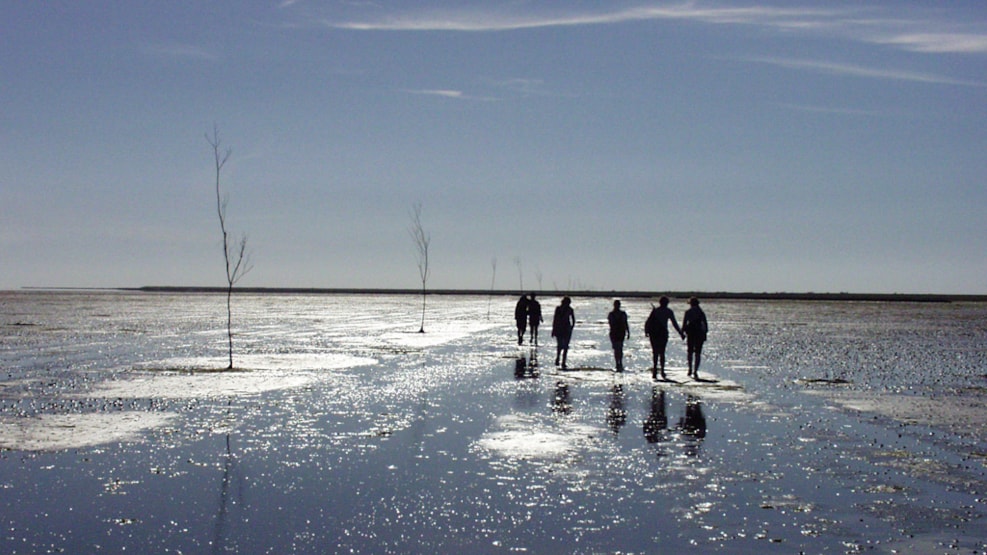 Wadden Sea National Park
The Wadden Sea is one of the worlds top ten tidal flats, and has been granted status as a national park/naturereserve and in 2009 as a UNESCO World Heritage Site. Huge and stimulating - a place of experience and knowledge for everybody - a unique nature reserve, one of a kind in Denmark, and with a global significance.
The Wadden Sea stretches across 500 km and three countries. UNESCO has recently designated the Danish part of the Wadden Sea as World Heritage Destination. The German/Dutch part was already declared a World Heritage Destination in 2009.
The tides makes a huge impression when twice a day 1,000,000,000 m3 of water is moved back and forth through the depths. The Wadden Sea is the flawless quiet water, and simultaneously the turbulent ocean on the outside of the dike. The Wadden Sea is full of life - in the air, in the low water, above and below the marshes surface. No other place in Denmark is it possible to encounter so many migrating birds, spring as well as autumn - a total of 10-12 million. During hatching season, do mind your feet, as the bird nests occur in the strangest of places. The Island Mandø situated southwest of Ribe will at this time of year give some remarkable insights into the wild life.

The warm and low waters of the Wadden sea is at the same time the natural breeding area for many of our most important fish species, and here our summer visitors - the mullet - congregates in great numbers. The Wadden Sea is today the home of the largest population of the common seal Denmark.