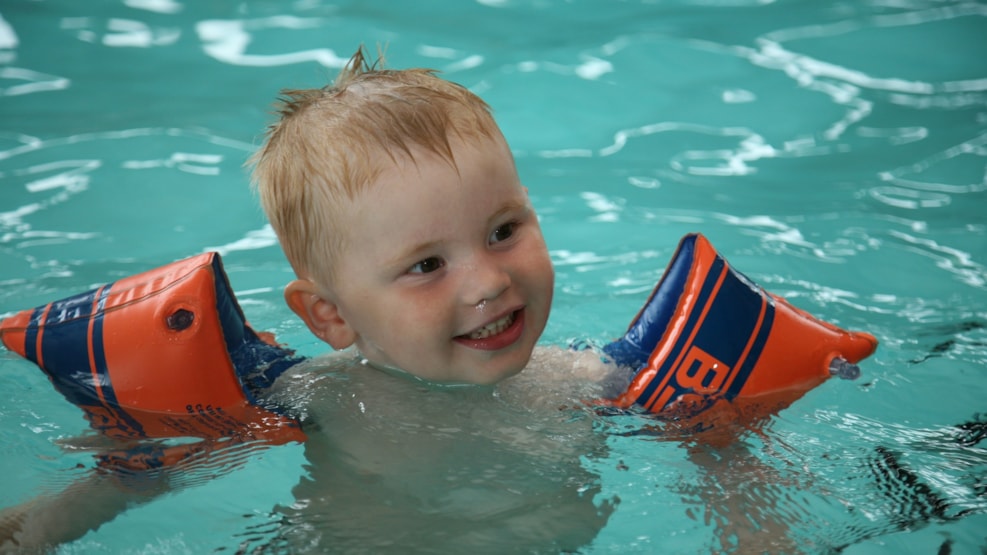 Water Park - Enjoy Resorts
Fun for all
There is free entrance for guests who are staying at Enjoy Resorts
No matter how old you are, there are plenty of possibilities for having fun in our big swimming pool.
Whether you are an experienced or a first time swimmer, we provide many possibilities for exercising.
Swimming pool overview.
1 Swimming pool
Take a swim in the 140 and 160 cm deep pool with an app. 28 degrees. The pool has soft curved shapes. The sun sends its beams into the beautiful room, which highlights the southern styled atmosphere in the room.
2 Spa
The small bobbles in the spa gives you a soft and gentle massage in the hot water. The combination of the massage and the heat from the water softens your muscles and joints, increases your blood circulation and gives you a better blood flow in your entire body.
3 Children's pool
Bounded pool for small children, 32 degrees.