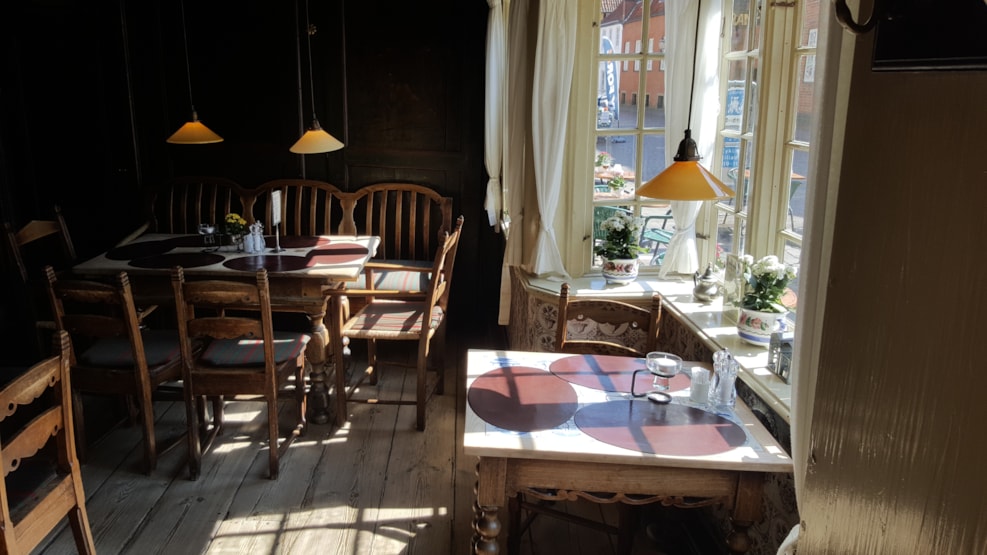 Weis Stue - Restaurant and Inn
Visit one of Denmark's oldest inns, with a classic Danish cuisine and the opportunity for dinner parties.
Weis Stue is one of Denmark's oldest and most beautiful inns.
The house is half-timbered and dates back to year 1600.
The interior is still the original from 1704 with decorated ceilings, Dutch tin-glazed earthenware, panel walls decorated with biblical subjects - a more than 400 year old clock and also a more than about 700 year old baptismal dish.
The inn has a good kitchen with a large choice of classical courses.
Across the yard you will find the "Marinestuen", where parties until about 45 persons are received.
The room is beautiful furnished with old, maritime effects.
Please feel welcome to ask for an informal offer on any party.