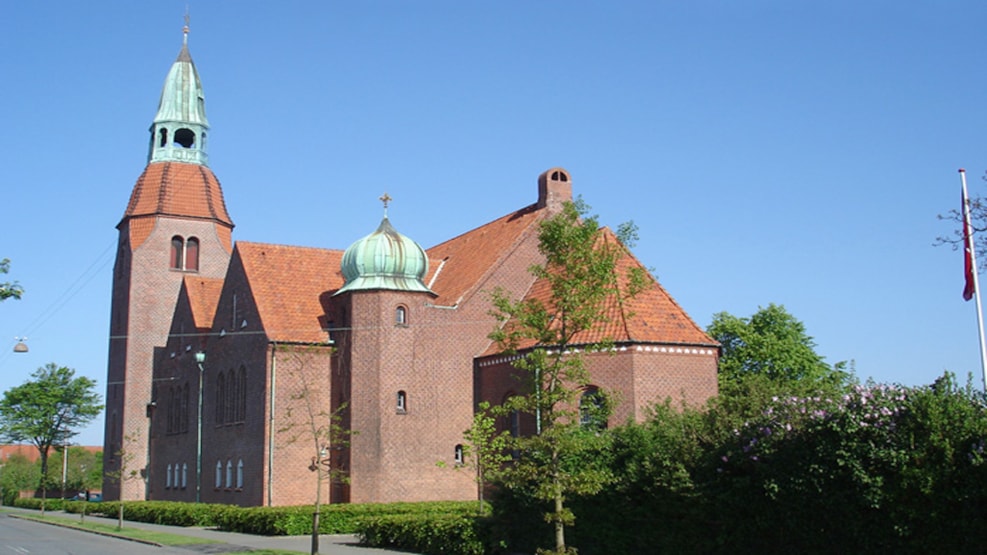 Zions Church in Esbjerg
The church was built in 1912-14. The architect, J. Magdahl Nielsen, was inspired by the late Gothic style seen on the Swedish island of Gotland.
Main aisle with ribbed barrel vaulting. The altarpiece, painted by Kræsten Iversen in 1939, depicts Jesus calming the storm. Organ by Krohn, 41 stops; seating capacity 650.
The 5 bells form a carillon, and were presented by Consul J. Lauritzen.
In 2003-04, the church underwent an extensive renovation. The artist Hans Tyrrestrup has decorated the picture fields of the new chair ends.
Divine service every Sunday at 10.